Nov. 16
Beaujolais Nouveau went on sale from today.
I taste the original Beaujolais Nouveau of Relaxing Wine.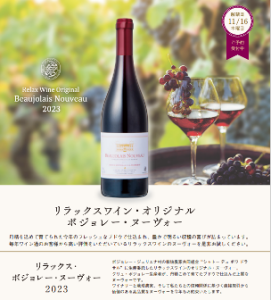 What is the best food?
I was hesitant, but it turned out to be normal dishes.
I got a large Chidai from Shimane.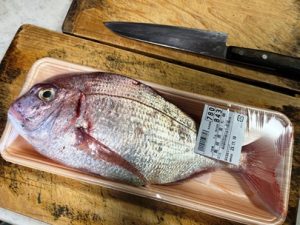 I cooked Chinese-style Carpaccio with sesame oil, chili oil and homemade sauce.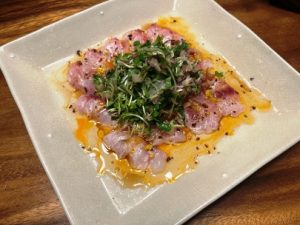 Grilled bones with salt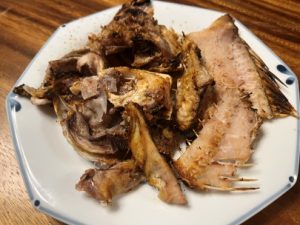 Stir-fried Vegetables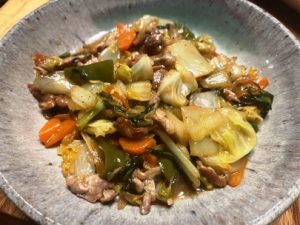 Kiyoken's Siumai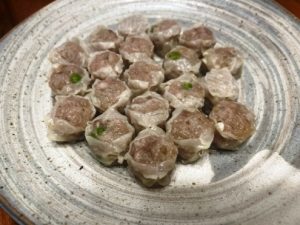 Siumai and Beaujolais Nouveau went very well together.
I found that Beaujolais Nouveau is good for Chinese.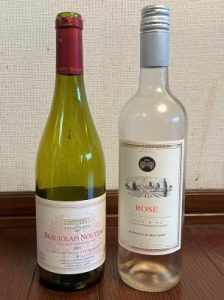 1st Marquis de Beau Rond Rose 2022  980 yen
To match the Chinese style, I pulled out the rose.
I felt pure fruit flavor and transparent-beautiful mouthfeel.
The rose of Marquis de Beau Rond is really delicious.
2nd Relax Wine Beaujolais Nouveau 2023  3,500 yen
Tit is the Relax Wine Beaujolais Nouveau, which is made by the cooperative winery in Cru Julienas.
This excellent nouveau is produced by the grapes grown is Cru Beaujolais vineyards.
I have been importing this Beaujolais for many years, but I think this year's nouveau is the most delicious.
It has a fresh fruits flavor that covers many layers and an extremely dense body, but it is smooth and comfortable to drink.
There is no metallic flavor that is common in MC method wines.
I felt very fresh and fruity taste that makes you feel the ripe grapes as they are.
This Beaujolais Nouveau is so delicious.
I can say that this is the best Nouveau in my life.