Nov. 17
No Wine Day
Nov. 18
I welcome guests and tasted Beaujolais Nouveau again today.
For the dish, I decided to make it a dish with a sweetness that goes well with the condensed sweet aroma of this year's Nouveau, so I chose Sukiyaki.
I cooked cut off the lean meat of Japanese black beef.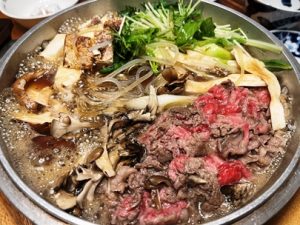 As expected, it was perfect for Beaujolais Nouveau.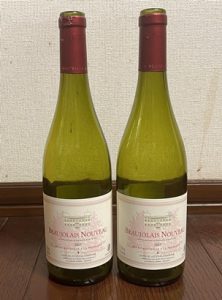 Relax Wine Beaujolais Nouveau 2023  3,500 yen
I fanned that it is the best Beaujolais Nouveau in my life, but after all, this is really delicious.
I felt the richness and flavor packed with fruit, the firm body, and the smooth mouthfeel.
Anyway, the balance is outstanding.
Thanks to you, we have received feedback from various quarters that this year's relaxing Beaujolais Nouveau is very delicious.
I think it's a good idea to let this age a little more.