Nov. 8
Today's dinner was our "Izakaya Menu".
Sashimi with Hiramasa, Squid, and Nama-Shirasu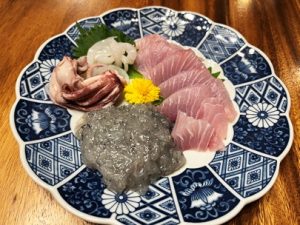 Roast Vegetable Salad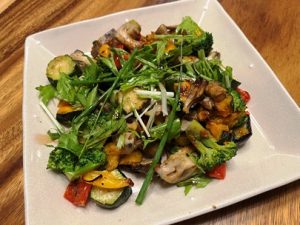 Tarraco Spaghetti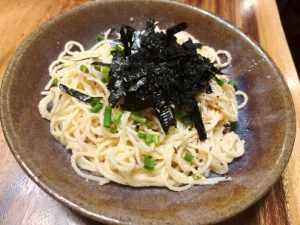 Yakitori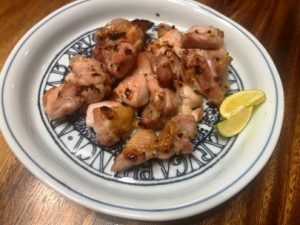 It is our standard dish, and there is a sense of stability.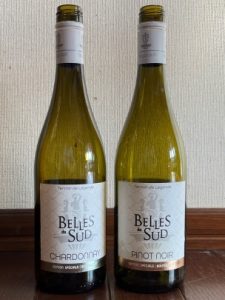 1st Belle du Sud Chardonnay 2022 1,078 yen
Belle du Sud is a wine from Languedoc that is developed and imported by me as a PB wine of the Seven & i Group.
This has also become a standard wine in our house, and it has become completely familiar.
I felt rich fruit taste, clean acidity and nice minerality.
I am happy by confirming again the pure and natural taste.
I think it's an excellent value wine.
2nd Belle du Sud Pinot Noir 2022 1,078 yen
The red of PB wine is Pinot Noir.
As a 1,000 yen class Pinot Noir, this quality seems to be outstanding.
I felt charming red fruit acidity, refreshing astringency, and smooth mouthfeel.
It has a fresh red berry fruitiness.
Pinot Noir seems to have all the tastes that I want it to be.
I think this cost performance is amazing.