Jan. 17 
No Wine Day
Jan. 18
I have kept very busy days.
Sashimi Today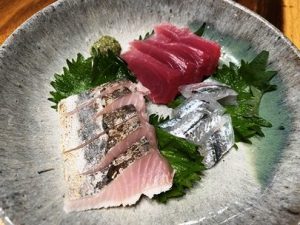 Very good!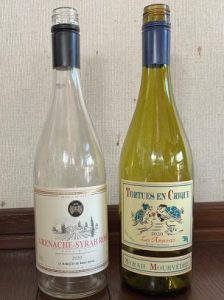 1st Marquis de Beau Rond Grenache Syrah Rose 2020 930 yen 
It is a really nice rose wine.
I felt charming berries, good acidity, beautiful mouthfeel.
It is a truly pure and tasty rose wine.
Tasty! Tasty!
Why does it not sell well so much?
2nd Toutues en Crique Syrah Mourvèdre 2020. 1150 yen
It is made from Syrah and Mourvèdre grown in Languedoc.
It is one of the longest seller in Relax Wine.
I felt rich fruits, nice acidity, solid tannin and good after taste.
The style is full-bodied but mouthfeel is elegant and natural.
Even though it is a kind of commercial wine, but quality is very unique.
Very good!