Jan. 9
No Wine Day
Jan. 10
I went to the center of Tokyo.
On the way, I saw many young ladies wared beautiful Furisode, which is a kimono for young ladies.
It was a Coming-of Age day today.
I had a nice sashimi today.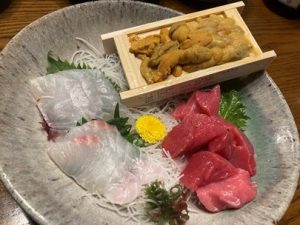 Uni was a special one!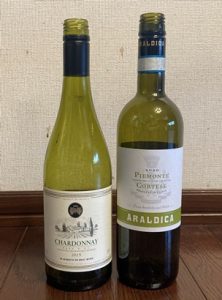 1st Araldica Cortese 2020 New Arrivals
We received this Italy white wine with the new vintage.
It is made from 100% Cortese grown in the estate vineyards in Piemonte by sustainable method.
It is a very fresh, crisp and fruity white wine.
I felt a very nice fruits acidity like a green apple.
Also, I felt very fine minerals.
All of the Araldica wine have got "SQNPI", which is the certification of sustainable wine in Italy.
It's a great thing, isn't it?
2nd Marquis de Beau Rond Chardonnay 2019  870 yen
The second wine today was a white wine, too.
I wanted to compare this one with the Cortese today.
The style is similar, I felt.
It is very pure and fruity.
The fruits of Cortese is green apple.
This Chardonnay has a flavor of Grape Fruits and Pineapple.  
I was sure again that Marquis de Beau Rond Chardonnay is an outstanding wine in this class.