Sep. 4
No Wine Day
Sep. 5
I have a four days and three nights trip to Hokkaido from today.
Before I checked in the flight, I took a PCR check for COVID at the airport terminal.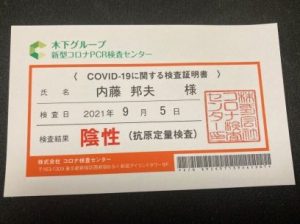 Fortunately, I was safe.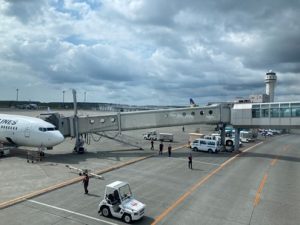 I arrived at Shin-Chitose Airport.
Then I joined up with Mr. & Mrs. Fujii who are the owner of Wine Shop Fujii in Sapporo.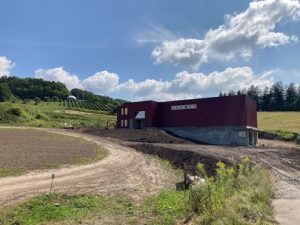 Then we went to Hamada Vineyard in Mikasa.
The vineyard was started in 2016 by Mr. & Mrs. Hamada.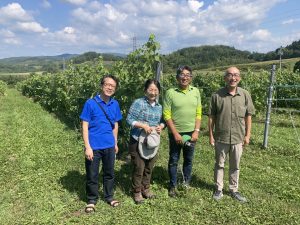 Both of them are doctors.
They love wine so much.
Finally, they changed their carrier to a winery owner.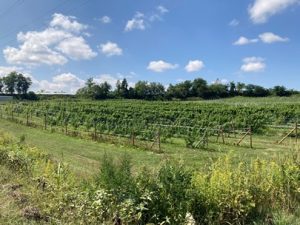 They released the first vintage from 2019.
I remembered well their first wine was very nice.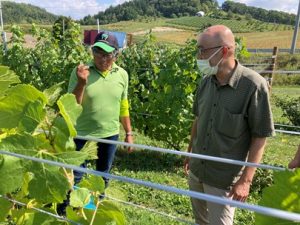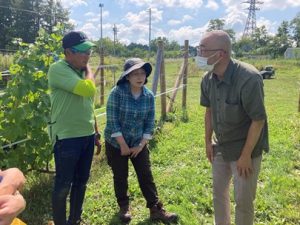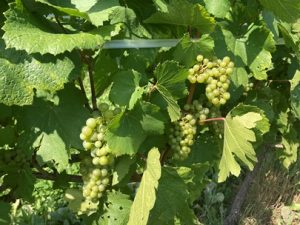 We saw the vineyard and their new wine cellar which is under construction now.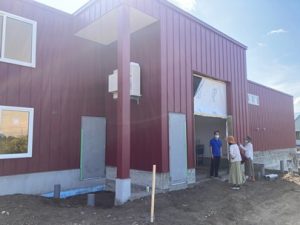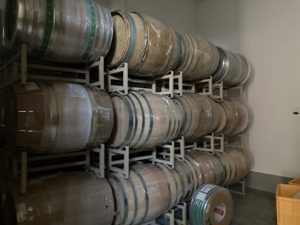 I expect very much their big success in the near future.
Then we moved to Yamazaki Winery near Hamada Vineyard.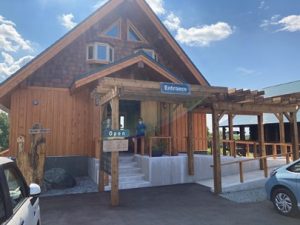 Yamazaki Winery is a very popular family owned Domaine winery and one of the top wineries in Japan.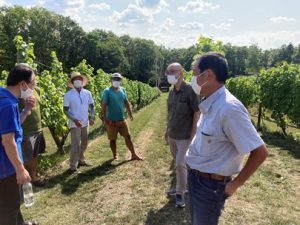 All of the family members welcomed us.
We were guided to the vineyard.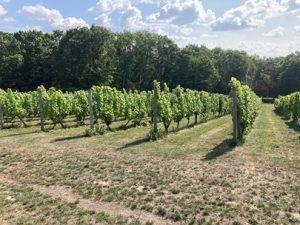 You had a record small rain in this summer in Hokkaido.
Thanks of the weather, the grapes has grown very well.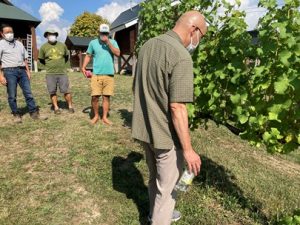 We can expect the great vintage.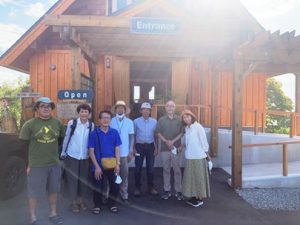 Thank you very much, Yamazaki san!
Then we moved to 10R Winery in Iwamizawa.
Ryoko & Bruce, who are the owner, grape grower and winemaker, received us well.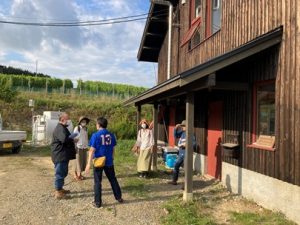 Yuzu led us to the vineyard.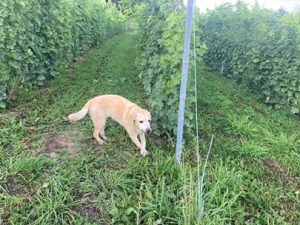 I always admire the beautiful view from the vineyard.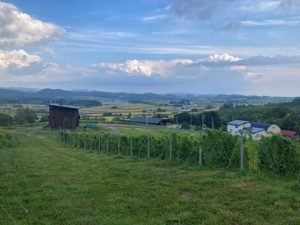 Fortunately, all of the grapes grow very fine.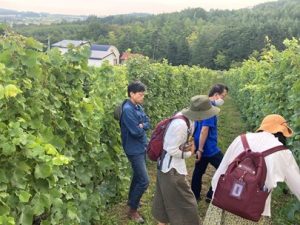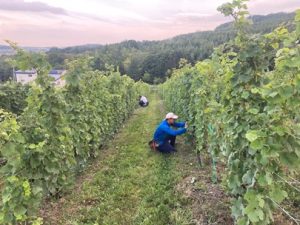 Bruce showed us the cellar as usual.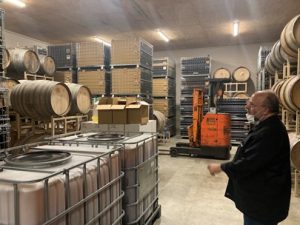 I always found some new materials in the cellar.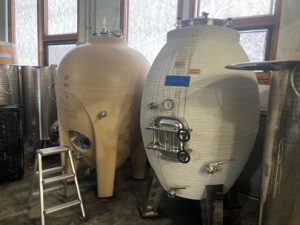 Amazingly, Bruce will receive a huge lot of grapes from 23 farmers in this year!
Then we moved to Maple Lodge, which is a excellent restaurant, spa and hotel in Iwamizawa.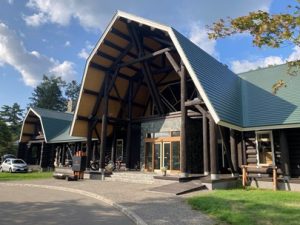 We stay here tonight.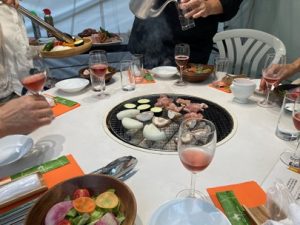 We invited Bruce and Ryoko to BBQ dinner party.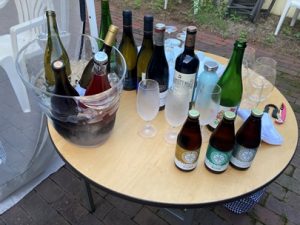 We enjoyed nice wines, nice foods and nice talking very, very much.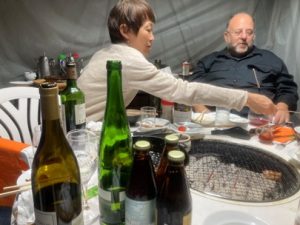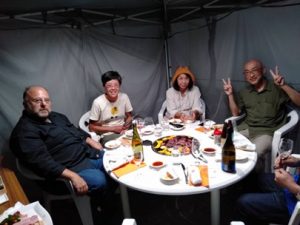 It was a so long day today.
I think I did a good job!