Feb. 12
No Wine Day
Feb. 13
I cooked dinner.
I got a very fresh Kurodai, which was landed Honmoku Fishing Port in Yokohama.
I didn't know there was a fishing port in Yokohama.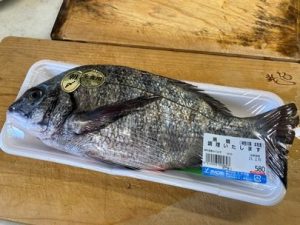 Because Yokohama is a next city to my town, the fish didn't move a lot.
The freshness was quite different.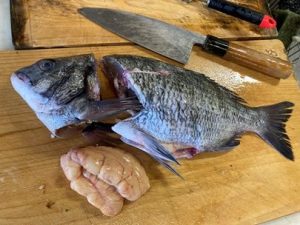 Sashimi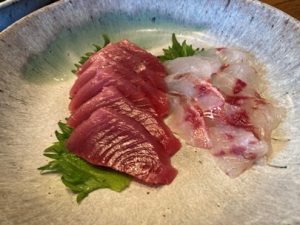 Roast egg, head, bone, gills and skin of the Fish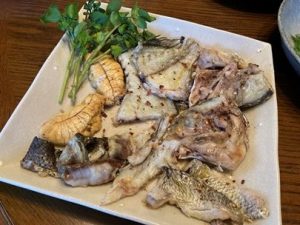 The main dish today was Roast Lamb.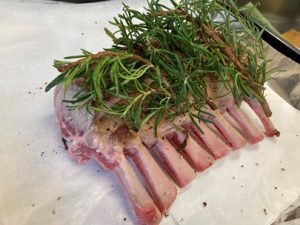 Delicious!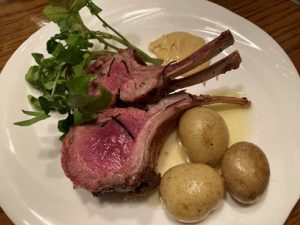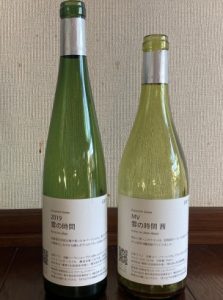 1st Coco Farm Cocoromi Series Kumo no Jikan 2019  3000 yen
I bought this one at the on-line shop of the winery.
It is a brand-new wine made from 68% Sauvignon Blanc, 25% Sylvaner, 3% Gewurztraminer, 2% Pinot Noir and 2% Pinot Gris grown in Yoichi Hokkaido.
The grapes were sent to the winery in Aishikaga Tochigi and fermented with wild yeasts.
The winery produces all their wines by very natural wine making process.
I felt very fresh green-apples, fine citrus and elegant fruits.
The taste was very pure and natural.
It is a very fine Japan White Wine!
2nd Coco Farm Cocoromi Series Kumo no Jikan Akane 2019  3000 yen
The red is made from 93% Pinot Noir, 2% Zweigelt and 5% the others grown in Yoichi Hokkaido.
The color was a little clouded.
At first, I felt strong minty aroma, which some "vin de nature" often have.
Then a lot of charming red berries were coming up.
I felt elegant acidity and comfortable tannin and fine minerals.
I also felt some voluptuous flavor, which some Pinot Noir made in Yoichi often have.
It is a very fine Japan Red Wine!
White wine is produced 1875 bottles.
Red wine is produced 1752 bottles.
Hurry up to the on-line shop!