Feb. 14
Happy Valentine's Day!
I cooked dinner, Mizutaki-Nabe.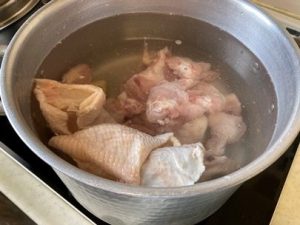 I took a chicken soup.
After boiled a chicken for six hours, I got a very nice soup.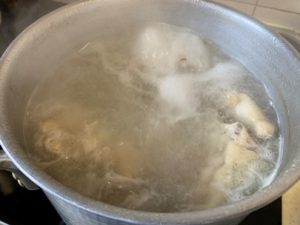 The Mizutaki-Nabe was so nice!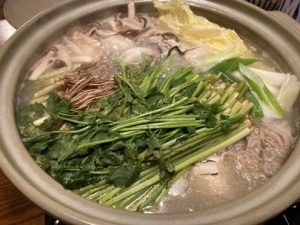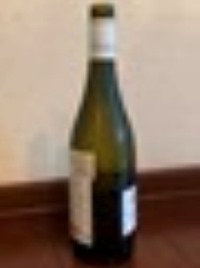 1st Some France Wine
I bought this one at some wine shop.
The winery is popular.
However, daimajo-sama said, " No, I can't taste this one."
Well, I thought it is not so bad.
Exactly, I felt some rough mouthfeel and some unnatural acidity.
OK, we will taste an another bottle.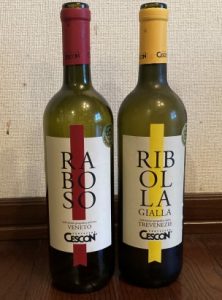 2nd Cescon Ribolla Gialla NV  1,100 yen + tax
Then I opened this Veneto white wine.
" Yes, it is my taste.", daimajo-sama said.
Well, I felt very pure and natural taste.
I didn't feel any rough mouthfeel nor unnatural acidity.
Cescon only produces very natural wine.
3rd Cescon Raboso NV  1,100 yen + tax
I chose a red wine of Cescon, too.
At first, I felt a slight reductive flavor.
The flavor disappeared soon and very charming red fruits and fine acidity are coming up.
It has a very comfortable mouthfeel and a decent structure.
I am sure again that Cescon is a so nice wine.
Happy Valentine's day with Cescon!