Feb. 11
I cooked dinner.
I got very fresh sole today.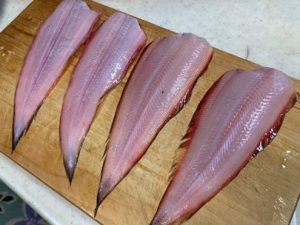 Maguro, Scallop, Nagaimo and Avocado TarTar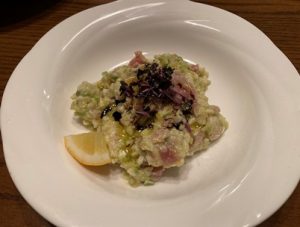 Steamed Clams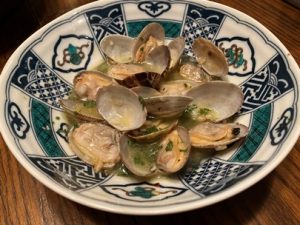 Sole Meuniere, Sweet Potato Gratin and Scallop Sauté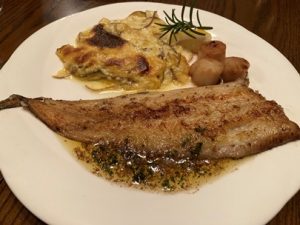 Very good job!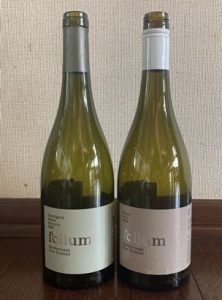 1st Folium Sauvignon Blanc Reserve 2019
I bought this one at Odakyu Department Machida Store today.
It was sold at the wine corner "Three Bottles 10,000 yen".
It was super discount!
It is made by 100% Sauvignon Blanc grown in the estate vineyard in Marlborough New Zealand.
I know Mr. Takaki Okada, who is the owner, the grape grower and the winemaker.
He managed grape growing, wine making and all winery business by his alone.
Well, it is an amazingly great Sauvignon Blanc.
The style is outstandingly pure and natural.
I didn't feel any tropical fruits flavor, which almost all Marlborough Sauvignons have.
I felt tremendously beautiful fruits, super fine acidity and fabulously elegant minerals. 
What a delicious Sauvignon is this!
I moved a lot.
It showed a great marriage with Sole Meuniere today.
2nd Folium Pinot Noir 2019
I bought it at Odakyu Machida "Three Bottles 10,000 yen".
It is outstandingly elegant Pinot Noir.
I felt a calm aroma, quiet fruits and peaceful tannins at first.
Gradually, a lot of complex-fine tastes and flavors was coming up.
The character was changing many times in the glass.
 What an elegant Pinot Noir is this!
Both Sauvignon and Pinot Noir are outstanding.
Delicious!  Delicious!  Delicious!  Delicious!