Dec. 12
A sudden cold wave hit.
Cold! It's a leap from summer to winter.
Today's Dish
Madai Carpaccio with La France topping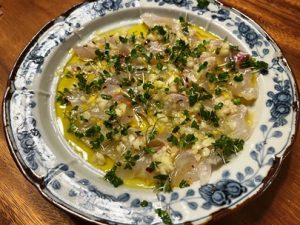 Broccoli, Tomato, Prosciutto and Chicken salad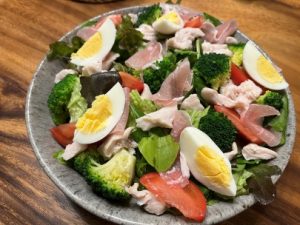 Autumn Salmon and Mushroom Cream Pasta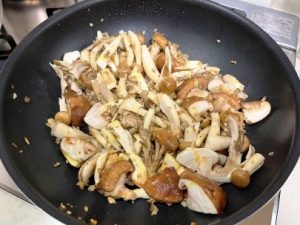 It turned out deliciously.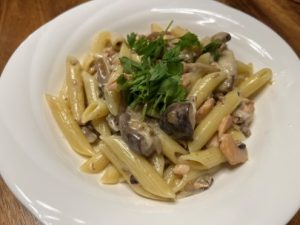 Today's Wine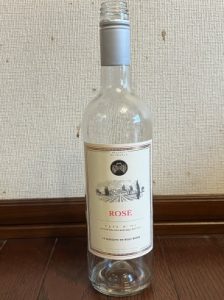 Marquis de Bolan Rose 2022  980 yen
New arrival, It is a reprint edition of Marquis de Bolan's rose.
It is a blend of Grenache, Syrah and Merlot grown in the South of France.
I felt fluffy, gentle and lovely fruitiness.
I also felt sweet and sour acid reminiscent of strawberries and a pleasant minerality.
This rose is really better than ever.
I chose this rose to match the color of the autumn salmon
It was a great answer.
Today, I also had a little Junmai Ginjo sake.