Jun. 15
No Wine Day
Jun. 16
I went to the center of Tokyo in the early evening.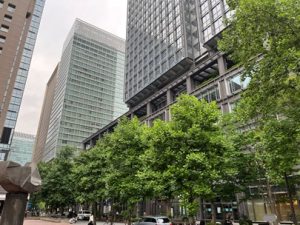 I had a dinner with Mr. Jean-Francois CHABOD, who is the export director of Maison Jean Leron, at Rigoletto Wine and Bar Marunouchi.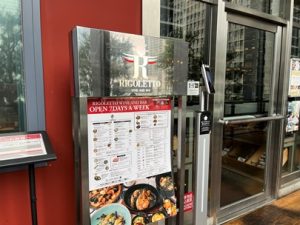 Jean-Francois used to be a export manager of Foncalieu that is the winery producing Marquis de Beau Rond, which is the best seller Relax Wine.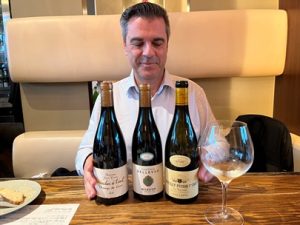 I met him about 20 years ago.
The we have kept a long relationship.
He quit Foncalieu several years ago and works in a major wine producer in Beaujolais and Maconnais.
He come to Japan to participate a professional tasting event organized by Inter Beaujolais.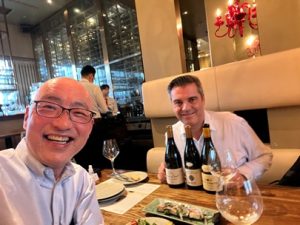 We met at the first time in these seven years.
Also, it was the first time I had met a French person for real.
Maison Jean Leron is a popular winery, which has 150 ha estate vineyards in South Burgundy.
The winery was established in 1711 !!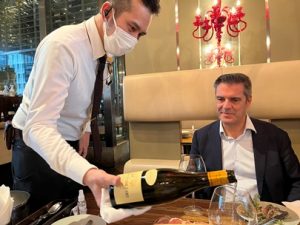 Today's wines were brought by Jean-Francois from France.
At first we tasted Pouilly Fuisse 1er Cru 2020.
I felt very concentrated beautiful fruits, excellent acidity and very fine minerals.
I could find rich honey behind, which was the typical taste of the fine Pouilly Fuisse.
It was so delicious.
It was very good for every dishes today.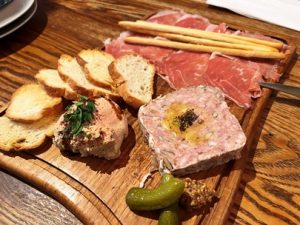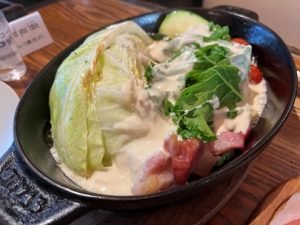 The red was Morgon, which is a popular Cru Beaujolais.
I felt dense red fruits, very elegant acidity, seamless tannins and very long after taste.
I was amazed that Gamey showed such excellent taste and flavor.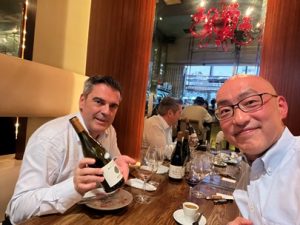 It was very good for the beef steak today.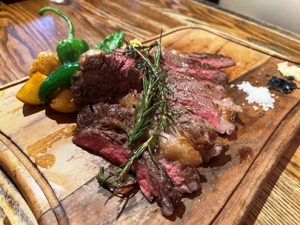 We enjoyed the wine and dishes very much.
Also, we talked a lot each other.
It was a very, very good meeting.
I was very happy to know what happen in France now.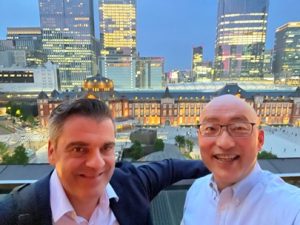 Thank you for Jean-Francois!!
On the way to home, I saw many foreign people at the terrasse of restaurant.
I very often saw such scenery before the covid-19.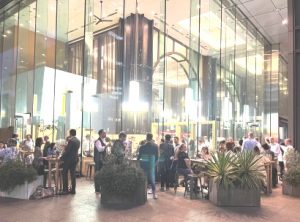 We are just rebooting now…