Jun. 12
I invited several high school friends of daimajo-sama to lunch party at my home.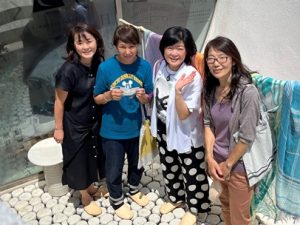 It was the first time I had received guests to my home after I bought a new dining table.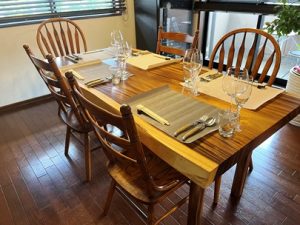 I cooked lunch.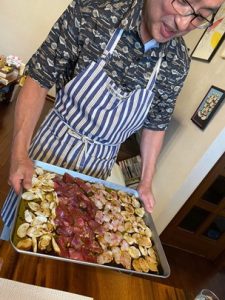 Sushi a la Mediterranean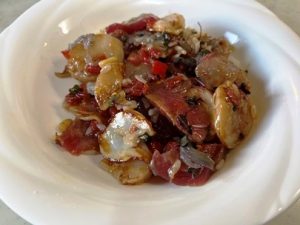 Seafood & Mushroom Safran Gratin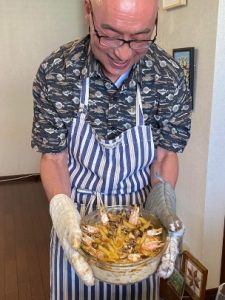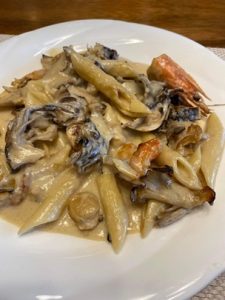 Fortunately, my cook got a very good reputations.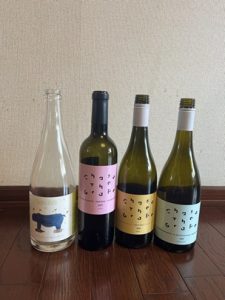 Wine List
Misono Vineyard Niagara 2020
Chase the Grape Field Blend 2021
Chase the Grape Chenin Blanc 2020
Chase the Grape Sauvignon Blanc 2019
It was the first time I had had a comparative tasting of the three Chase the Grapes.
It was very interesting.
Each wine had the unique character of the terroir and the grape variety.
Also the had some same character.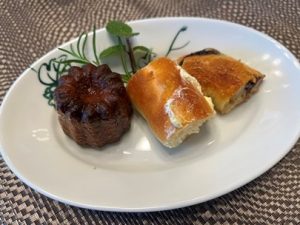 Small Sweets
It was very nice opportunity.
They talked about a lot of high school old stories.
I was very happy.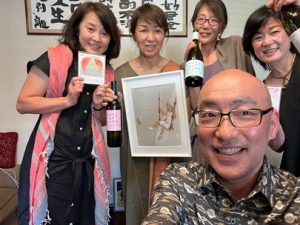 Thank you very much for join with me.
I expected the next party with you!!