May. 8
It was a very fine day.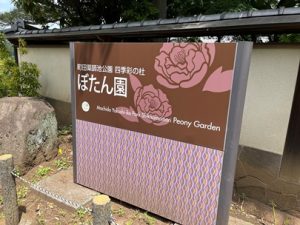 I went to Machida Peony Garden.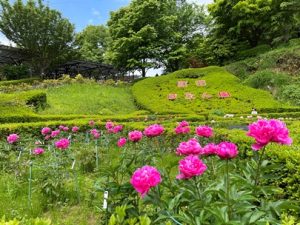 The peak of bloom has already passed but there were still a lot of peony flowers.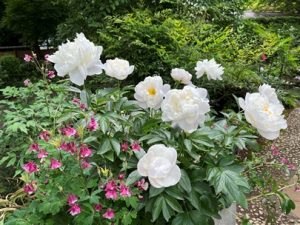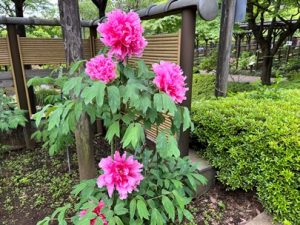 They were so beautiful.
I also saw a lot of field mustards in full bloom on the hill near the park.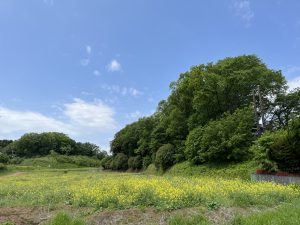 It was a so nice walking.
I cooked one dish for dinner.
Gold Kiwi & Mozzarella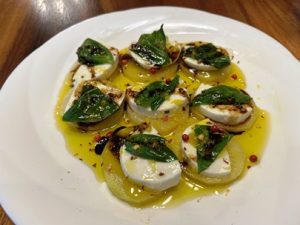 I change the tomato to kiwi.
It was so nice.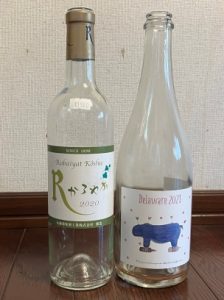 1st Misono Vineyard Delaware 2021  2500 yen
Misono Vineyard is a new winery in Yoichi Hokkaido established in 2019.
This one is the second release vintage of the winery.
It is made from 100% Delaware grown in the estate vineyard by organic method.
It is fermented by wild yeast without sulfur non-added sugar with grape skins and seeds.
The second fermentation is made in the bottle.
I felt charming red fruits, good acidity and elegant babbles.
The mouthfeel is very charming.
I is sure that this one is a very fine Orange- Petillant.
2nd Rubaiyat Koshu Karoyaka 2020  1980 yen
Rubaiyat is the old family winery in Katsunuma Yamanashi.
It is made from 100% Koshu grown in Iwai vineyards in Katsunuma.
It is fermented by wild yeast without sugar.
"Karoyaka" means a light style in Japanese but I felt a very fine body.
I also felt delicious fruits, good acidity and fine minerals.
This wine is produced by Mr. Sumiya Omura, who is a young winemaker and the 5th generation of the family.
He did a very good job.
Only 1468 bottles produced.