Sep. 9
After I came home from Hokkaido, I have had a lot of works.
No Wine Day.
Sep.10
I cooked dinner, Temaki-Sushi.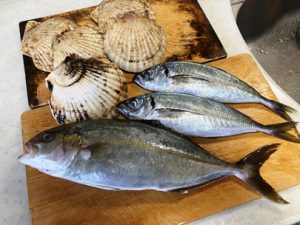 I had a lot of fine seafoods in Hokkaido but the taste of Temaki-Sushi is different.
Very good!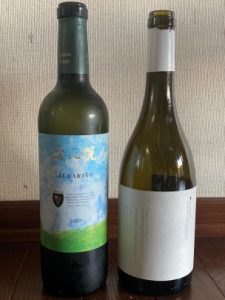 1st Ajimu Wine Albarino 2020  3200 yen
It is my very favorite white wine made in Oita Kyushu.
I tasted this new vintage at the first time.
I like the big volume fruits, super sharp acidity and a lot of minerals.
I tasted a lot of fine wine in Hokkaido, which is the north island, but Kyushu, which is the south island, also produces such very fine wine.
This Albarino has outstanding quality as same as the fine Rias Baixas ones, I think.
I am sure this is the top class Japan white wine.
2nd Niki Hills Winery Hatsuyuki Estate Kerner 2019  4200 yen
I bought this one at the winery last Monday.
It is made from 100% Kerner grown in the Estate vineyard in Niki Hokkaido.
It has a similar volume to fine red wine even though it is a white wine.
I felt rich fruits, strong acidity and nice minerals.
It is the typical character of the fine Kerner.
Also, the taste is very pure and crystal-clear.
This one is the first released brand in the winery.
Hatsuyuki means the first snowfall.
Very good wine!