Jun. 3
After the working all day long at my job room, I cooked a starter plate.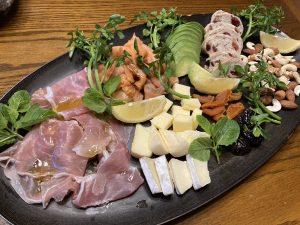 It' s my favorite cook recently.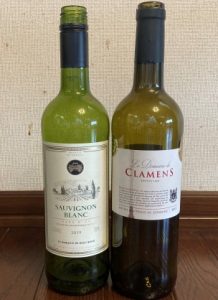 1st Marquis de Beau Rond Sauvignon Blanc 2019  870 yen
I like this Sauvignon Blanc especially in this damp season.
The taste is so refreshing.
I like the fresh fruits, fine acidity and nice minerals.
The taste is so clean!
2nd Le Domaine de Clamens 2015  1150 yen
It is made from Cabernet Sauvignon, Merlot, Syrah and Negrette grown in Toulouse, which is the number 4 big city in France.
I felt charming berries, good acidity and soft tannin.
The mouthfeel was so comfortable.
I was sure again it was so nice red wine.