May 2
I trimmed the treetops of Cabernet Sauvignon in my garden.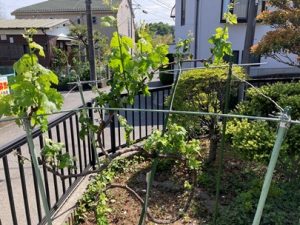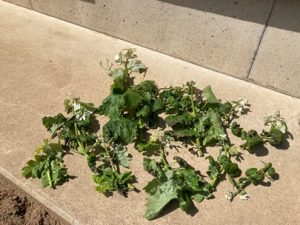 I wish it is growing well.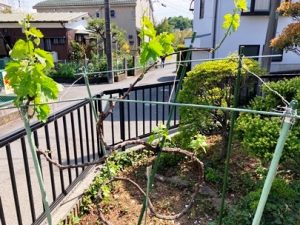 Then I cooked the starters plate.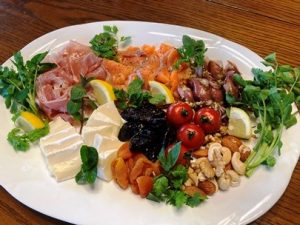 Very good.
I was full with only the palate.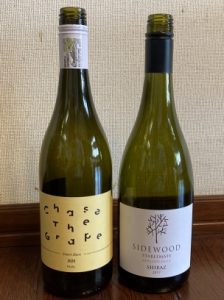 1st Chase the Grape Chenin Blanc 2020  2800 yen
It is made from 100% Chenin Blanc grown in Paarl South Africa.
It is produced at Stark-Conde in Stellenbosch by natural method.
The wine maker is Dai NAITO, who is my son.
Fortunately, it has got a good reputation since it released last March.
I felt natural fruits, fine acidity and deep minerals.
I think it is a good wine.
2nd Sidewood Stablemate Shiraz 2017  2100 yen
It is made from mainly Shiraz grown in Adelaide Hills in South Australia by sustainable method.
Because the vineyards is located at high altitude, the grapes grow with the cool climate.
The image of Australia Shiraz is dark and heavy but this one has a very elegant style.
I felt beautiful aroma, concentrated fruits, sharp tannin and elegant after taste.
They say this type of Shiraz in Australia has got popular recently.
Very good!