Apr. 29
Golden Week holidays was starting from today.
However, it is not Golden Week but Dark Week, I think because of the state emergency.
I cooked dinner.
I got very fresh local fishes at Odakyu OX near mu home.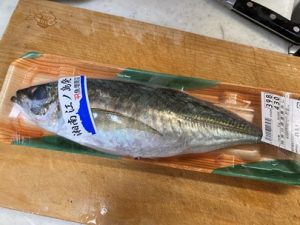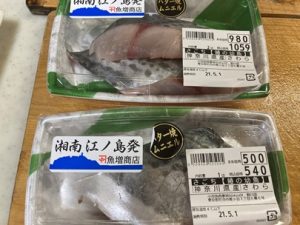 I cooked Sashimi and Poêlé.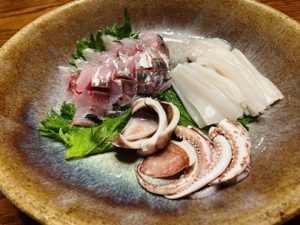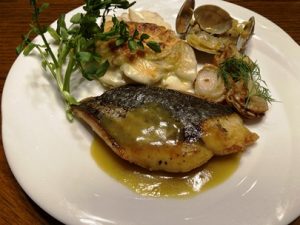 Outstanding!
They were really different from an ordinary cooking.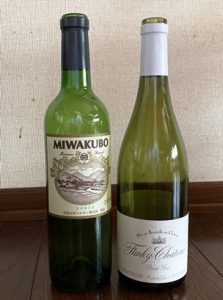 1st Marusan Wine Miwakubo Chardonnay 2019  2200 yen
It is made from 100% Chardonnay grown in the estate vineyards in Miwakubo, Katsunuma Yamanashi.
I felt very clean fruits, elegant acidity, tender mouthfeel and fine minerals.
Also I could see the real ripe grapes in the glass.
What a charming white wine is this!
It is a very natural and tasty Chardonnay.
2nd Funky Chateau Pinot Gris 2019  3780 yen
I bought this one at R the wine shop in Okamoto.
Funky Chateau is a small family winery located at Aoki-mura, which is a small mountain side village in Nagano.
Because of the small products, the wine is difficult to find.
I tried to taste Funky Chateau at the first time.
Well…  Oh! I felt a big scale aroma, many kinds of delicious fruits, like a peach, melon, apple, pear, etc.
The taste touch was a kind of BIO wine.
It was very good for seafoods today.
I understand why Funky Chateau is difficult to find.