Apr. 25
It was a day-off today.
I weeded my garden, as well.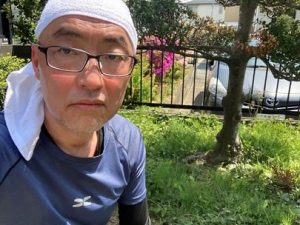 Before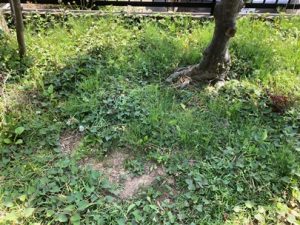 After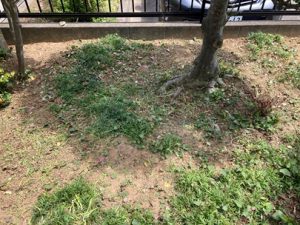 I got two bags of weeds.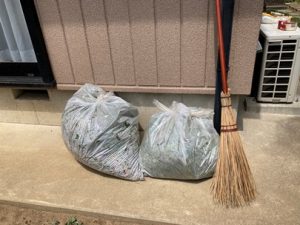 I was very tired.
Then I cooked dinner, Temaki-sushi.
Because the third state emergency has started today, I can't go to a big market.
I bought seafood at two supermarkets near my home.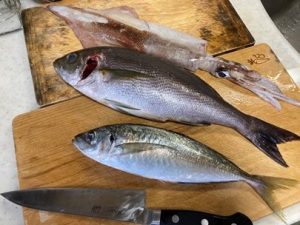 Fortunately, I got better fresh fishes than I expected.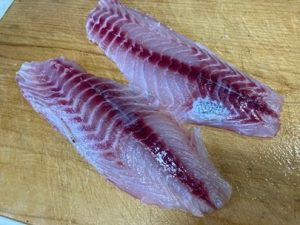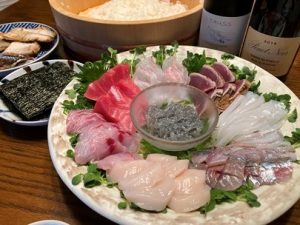 Very good!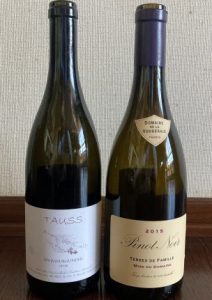 1st Tauss Weissburgunder OPOK 2017  3480 yen
Because I worked very hard today, I treated myself to fine wines.
I bought this one at R the wine shop in Kobe in this month.
It is made from 100% Weissburgunder grown in Austria by Biodynamie method.
I felt very natural-elegant fruits, good acidity and minerals.
I also felt some minty nuance like a time and rosemary.
It was a very fine natural white wine.
Especially, daimajo-sama loves this style recently.
2nd Domaine de la Vougeraie Bourgogne Pinot Noir Terres de Famille 2015  3900 yen
I bought this one at R the wine shop in Kobe, too.
It was a recommendation from Mr. Watanabe, the owner of the shop.
Vougeraie is the top Domaine in Boisset Group, which is a major wine conglomerate.
It is made from 100% Pinot Noir grown in the estate vineyards in Nuits and Beaune by organic method.
I felt very concentrated red fruits, very fine acidity, silky tannin and long after taste.
It is super fine Bourgogne rouge, I think.
The price is very reasonable.
Both wine and sushi was outstanding today.
Thank you very much for Watanabe-san!