Apr. 24
One year have already passed since I started a weak running every morning.
I run 3 km within about 18 minutes.
It is not an easy workout for me.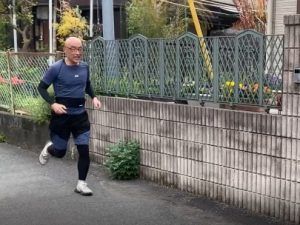 But I want to keep the running as much as possible.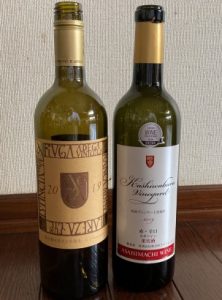 1st Katsunuma Winery Aruga Branca Clareza 2019  2,200 yen
It is made from 100% Koshu grown in mainly Koshu-shi Yamanashi.
I think it is the best vintage ever.
I felt outstandingly elegant fruits, beautiful citrus and fine minerals.
I think this one is the most pure and natural Koshu wine in Japan.
The alcohol degree is only 10%.
However, I didn't feel any washy taste.
I suppose that the winery doesn't use a sugar.
Also I didn't feel any bad taste which some Koshu wines have because of chemical additive.
I am sure Aruga Branca is one of the best Koshu wines.
2nd Asahimachi Wine Muscat Bailey-A Kashiwabara Vineyard 2019  1,650 yen
It is made from 100% Muscat Bailey-A grown in Kashiwabara Yamagata.
Because Kashiwabara is located at high altitude, the climate is very cool.
Thanks of the very late harvest, the grapes become ripe and sweet.
I felt concentrated fruits, charming red berries, elegant tannin and nice mouthfeel.
It is a very good Muscat Bailey-A.
I think the price is too much cheap.
It should be over 2,000 yen, I think.