Apr. 5
No Wine Day
Apr. 6
The buds of Cabernet Sauvignon in my garden started to come out.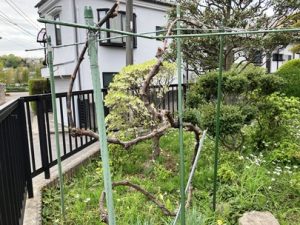 Spring has come!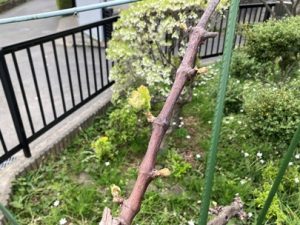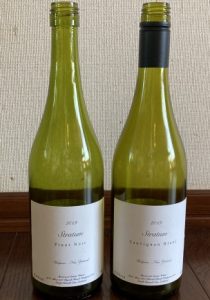 1st Sherwood Estate Stratum Sauvignon Blanc 2019. 1800 yen
It is made from 100% Sauvignon Blanc grown in Wipara Valley, New Zealand by sustainable method.
Sherwood Estate is one of the most popular wineries in the area.
I felt sharp aroma, dense fruits, nice acidity and  fine minerals. 
I also felt some sweet nuance like a ripe strawberry in the after taste.
I am sure it is a very fine Sauvignon Blanc in New Zealand.    
2nd Sherwood Estate Stratum Pinot Noir 2019  2300 yen 
What a nice Pinot Noir is this!
I felt brilliant-jammy aroma, rich-elegant berries, excellent acidity and comfortable-long after taste.
It is a truly outstanding Pinot Noir.
The price is super discount.
You must try this one if you are Pinot Noir lover.