Apr. 7
I cooked a part of the dinner.
Sashimi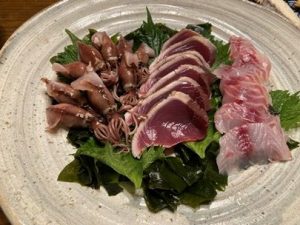 All of them are season seafood.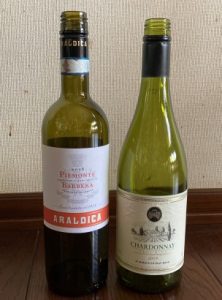 1st Marquis de Beau Rond Chardonnay 2019 870 yen
I taste many wines every day.
This one is one of my most favorite wines.
I felt clear aroma, pure fruits, nice acidity and fine minerals.
I couldn't find any bad taste.
How nice wine is this!
2nd Araldica Piemonte Barbera 2018 1150 yen
It is made from 100% Barbera grown in Piemonte Italy.
Barbera is born in this area. 
I felt crisp aroma, nice red berries, brilliant acidity and comfortable mouthfeel.
It is a very popular Relax Wine, too.
Tasty!