Apr. 2
No Wine Day
Apr. 3
My company " NAITO PLANNING" was established on 3rd April, 2020.
It was the first anniversary today.
I was going to some excellent restaurant but I didn't because of Covid-19.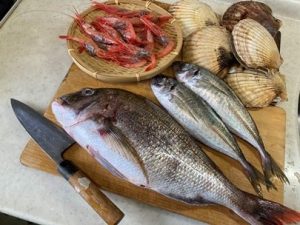 Then I cooked dinner Temaki-Sushi.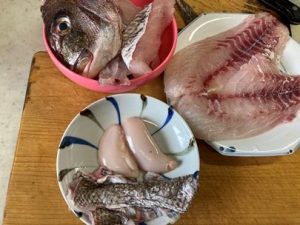 At first, I toasted the anniversary with Oriol Rossell.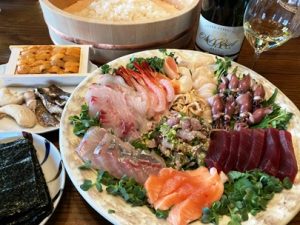 I was so happy today!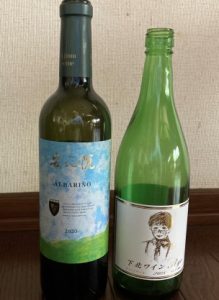 1st Ajimu Wine Albarino 2020  3355 yen
At first, I was going to open some expensive Burgundy white wine but I didn't.
Because of Temaki-Sushi, I chose a Japan white wine.
It is made from 100% Albarino grown in the estate vineyards in Ajimu, Oita, Kyushu.
I love this one!
I felt very rich fruits, pure acidity and clean minerals.
It is one of the best Japan white wine for me.
It was very good for celebrating the first anniversary.
2nd Shimokita Wine Ryo Pinot Noir 2018  3000 yen
It is made from 100% Pinot Noir grown in the estate winery in Shimokita Peninsula, Aomori.
Shimokita Peninsula is the northernmost place in Japan main island.
When I was a fresh recruit in Mercian 38 years ago, my business territory was Shimokita Peninsula.
I remember the difficult business and the terrible cold in winter.
Anyway, I never thought Pinot Noir wine was produced there.
It is a really fine Pinot Noir.
I like the charming red berries, nice acidity, silky tannin and comfortable mouthfeel.
The balance is perfect, I think.
This fine Pinot Noir remind me when I was young.
I could reset myself today.