Apr. 1
Does your blog finish by yesterday?
No, that's an April Fool.
This is a real diary on 1st April.
I cook a beefsteak at the dinner.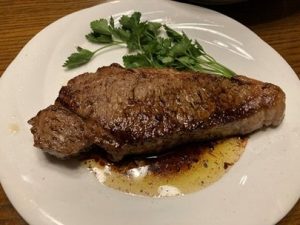 Very good!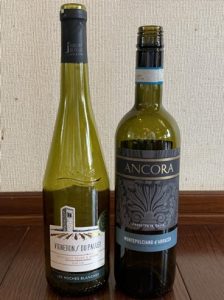 1st  Vignerons du Pallet Muscadet Sevre et Maine Sur Lie 2018  1540 yen
It is made from 100% Muscadet grown by sustainable farming.
I felt very fresh and crispy fruits and nice acidity.
The taste is really pure and natural.
Very nice!
2nd Ancora Montepulciano d'Abruzzo 2018  1100 yen
The red is very pure and natural, too.
I felt very charming prune and black berry, good acidity and silky tannin.
The mouthfeel was very comfortable.
I think the price is super bargain.
It has outstandingly high cost performance, I think.