Feb. 19
No Wine Day
Feb. 20
I went to Machida and visited to Machida Tenmangu Shrine.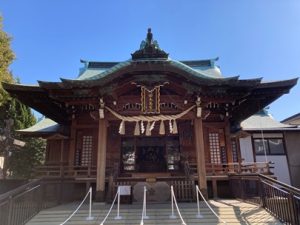 I saw a lot of Ume blossoms.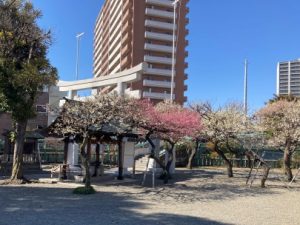 Beautiful!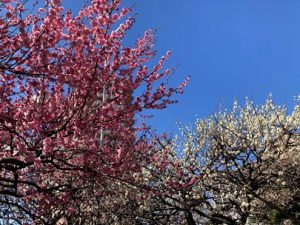 Then I got a fine duck at Odakyu Department Machida Store.
After I came back home, I cooked dinner.
Sashimi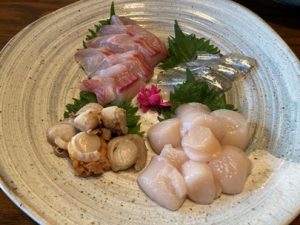 Green Herb Salad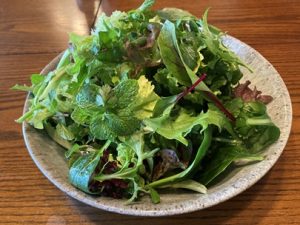 Roasted Duck with Orange Sauce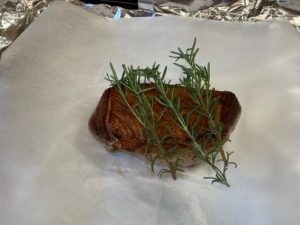 Delicious!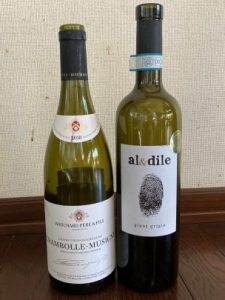 1st Al & Dille Pinot Grigio 2019  1650 yen + tax
When I want to drink some upper class wine, I often open this Pinot Grigio.
It is made from 100% Pinot Grigio grown in Veneto Italy by sustainable farming.
I felt flowery aroma, elegant fruits, fine citrus and comfortable minerals.
I always admire this fine quality.
Thanks a lot for Alberto!
2nd Bouchard Pere & Fils Chambolle-Musigny 2018  8,600 yen + tax
I got this expensive wine with the super discount price by the wine set of The Cellar Web Shop.
Actually, I made this wine set.
Chambolle-Musigny is one of the most elegant wines in Cote d'Or.
You can drink this one earlier than the other Cote d'Or fine wines, they say.
However, it is a great vintage 2018.
You had the second hottest summer in France in 2018.
The style of wine is big and solid.
I know I should wait for a while to taste this one.
But I want to check the quality ASAP.
At first, I didn't feel aroma, taste and flavor which this one had in nature.
It is too far early.
Finally, I got to feel brillante aroma and gorgeous fruits when I almost drank up.
Anyway, it is very good for the duck tonight.
It was a great dinner tonight!