Apr. 16
No Wine Day
Apr. 17
I cooked dinner, Temaki-Sushi.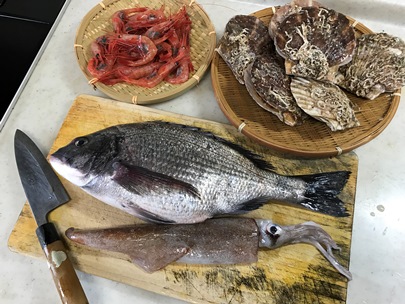 Fortunately, I got a very fine fish with super reasonable price.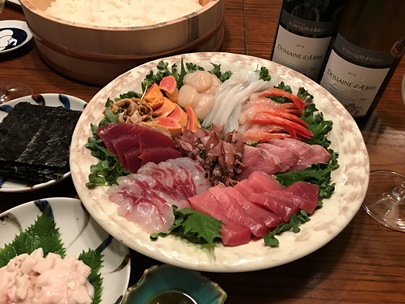 Delicious!!
1st Saint-Jacques d' Albas Blanc 2015. 1500 yen
It is made from 45% Vermentino, 45% Viognier and 10% Roussanne grown in Minervois Languedoc by natural farming.
This very fine minerals were very good for Sushi.
So tasty!
2nd Saint-Jacques d' Albas Minervois 2014. 1500 yen
The red is made from 60% Syrah, 30% Grenache and 10% Mourvèdre.
I felt rich body, concentrated dark fruits, dense tannin and high alcohol.
It might be too strong for Temaki-Sushi.
For me, it's no problem.
I enjoyed the combination very much.
However, I don't recommend this combination for good boys and girls.