Jan. 15
I cooked dinner, Mizutaki-Nabe.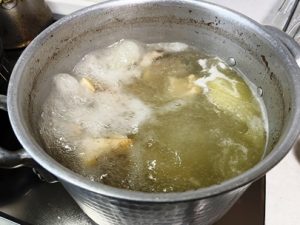 I took a soup from the morning.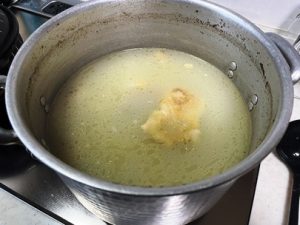 After six hours boiling, I got a very nice soup.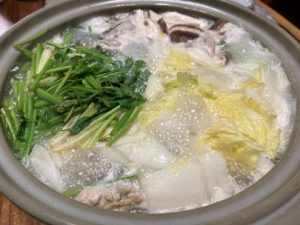 Delicious!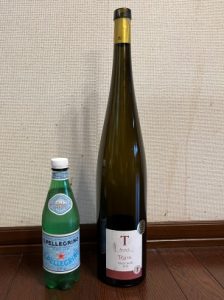 1st Turckheim Pinot Noir T Magnum 2016
Because I wanted to taste some excellent Pinot Noir, I chose this one.
It is the red top cuvee of the winery.
It is made from 100% Pinot Noir grown in the estate vineyard in Alsace.
It was a truly excellent Pinot Noir.
I felt strong aroma, complex red berries, beautiful acidity and seamless tannin.
The taste and flavor were very concentrated.
Also, the mouthfeel was cool and elegant.
It was a really excellent Pinot Noir.
I enjoyed this one very much.
Anyway, the bottle is the tallest I have ever tasted.