Mar. 29
The cherry blossoms at the creek close by my house reach full bloom.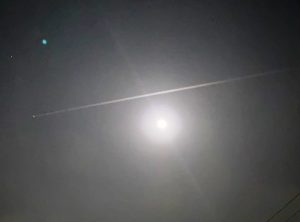 It was a full moon night.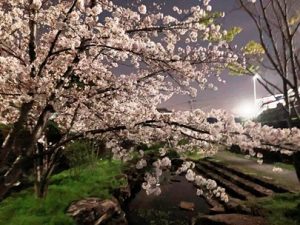 I saw the full bloom and full moon.
It was a very special night!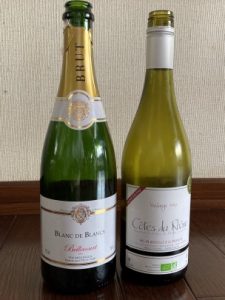 1st Bellcourt Blanc de Blanc NV  1,518 yen
It is a sparkling wine made from Airen and Macabeu grown in South France.
I felt nice fruits, delicate babbles and good acidity.
The mouth feel was very nice.
It is very easy to drink.
It is a very long seller Relax Wine Original.
2nd Estezargues Organic Cotes du Rhone 2019  1430 yen
I thought " Vin de Nature" was very good for a full moon night.
Then I chose this BIO wine, too.
It is made from Grenache, Syrah and Cinsault grown in South Rhone by organic method.
It is fermented by wild yeasts without sulfur and bottled by non-filing and non-filtered.
I felt very concentrated red fruits and very elegant mouthfeel.
By the way, why BIO wine is good for full moon?