Mar. 30
I had a very nice Unagi lunch at an excellent Unagi restaurant near my home.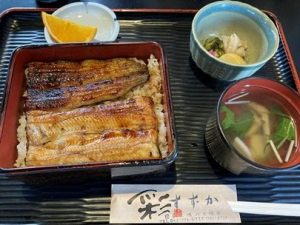 Delicious!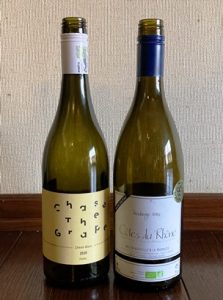 1st Estezargues Cotes du Rhone Blanc 2019  1430 yen
I wanted to taste some BIO wine today, too.
Then I opened this one again.
I felt very, very natural touch.
It's the taste I wanted.
2nd Chaise The Grape Chenin Blanc 2020  2750 yen  New Arrivals
It is made by my son from Chenin Blanc grown in South Africa.
I tasted this one at the second time.
I felt very clear acidity.
My son said, Because the grape Chenin Blanc has a lot of malic acids, you fell a sharp acidity.
I also felt very natural-fine fruits and good minerals.
I was sure again it is a very fine Chenin Blanc.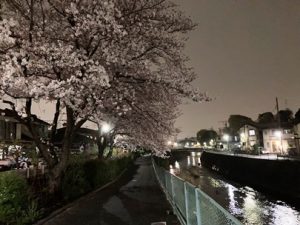 After dinner, I went out the river near my home and saw the cherry blossoms.
Beautiful!