Oct. 9
No Wine Day
Oct. 10
I cooked dinner.
Tomato & Mozzarella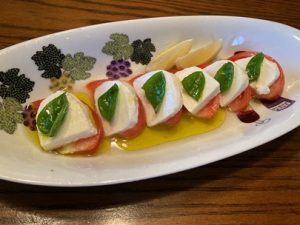 Sashimi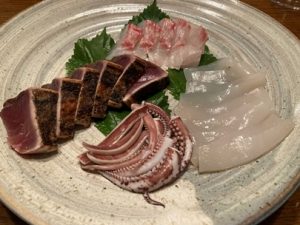 Salmon & Scallop Sauté with Potato Gratin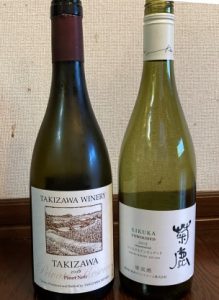 1st Kumamoto Wine Kikka Chardonnay Unwooded 2018
It is made from 100% Chardonnay grown in the estate vineyard in Kumamoto and sold at only the winery.
I bought this one at the winery in last July.
At first, I felt a light touch taste.
Then gradually, rich fruits, nice citrus and fine mineral were coming up.
Actually, I opened this one the day before yesterday.
I felt the leftover bottle was better than the day before yesterday.
2nd Takizawa Winery Pinot Noir 2018
Because the mainly cooking ingredients today were made in Hokkaido, salmon, scallop, Mozzarella, Sashimi, Potato, etc.
Then I opened my special bottle made in Hokkaido.
Takizawa Winery is a small fine winery in Mikasa Hokkaido.
This Pinot Noir was amazingly good.
I felt very charming red berries, very nice acidity and very elegant tannins.
It has a tremendously good balance.
Every taste made an outstandingly nice balance.
I found a very high potential Pinot Noir, as well.