Jul. 7
The high temperature in Tokyo today was 37℃.
Tooooo much hoooot!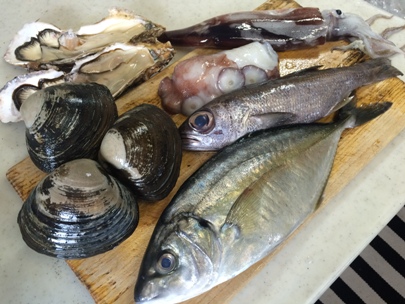 I cooked dinner, Temaki-Sushi.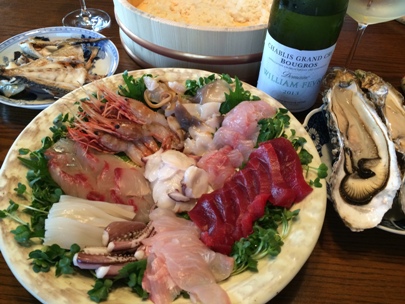 Too delicious!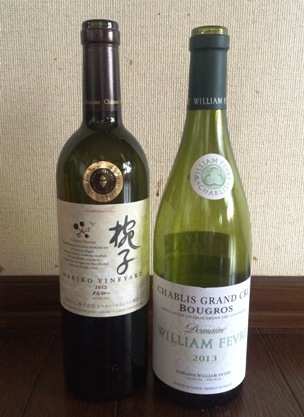 1st William Fevre Chablis Grand Cru Bougros 2013
It's very fine Chablis, isn't it?
I felt outstandingly fine minerals and delicious fruits.
The taste is very deep and complex.
It's a real Grand Cru.
2nd Chateau Mercian Mariko Vineyards Merlot 2012
I bought this one at the winery in March.
The price was around 3500 yen.
It's surprisingly tasty.
The taste is definitely not in this class.
I felt super elegant fruits, comfortable acidity, soft & mild tannin and beautiful after taste.
It was sold at only the winery.
Ishould buy this more.