Jul. 31
I organized a lunch party with old friends of daimajo-sama at my home.
They are the class mate mothers of my son when he was a kindergarten child.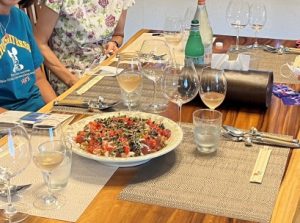 I cooked dishes.
I have fixed the menu for my home party recently.
It is easier.
Tomato Marinade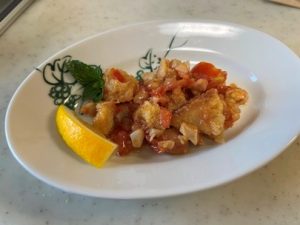 Sushi a la Mediterranean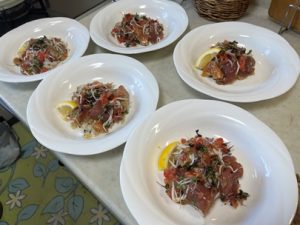 Seafood & Mushroom Gratin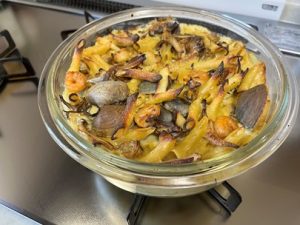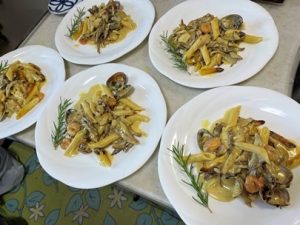 Fortunately, my cook got a very good reputations.
I serve two bottles of wine that my son made, Chase the Grape Sauvignon Blanc 2019 and Field Blend 2021.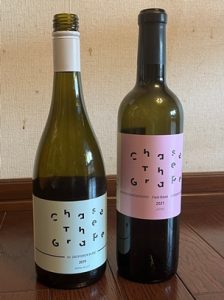 Because everybody knows when he was kid, his wine made them strange feeling.
Everybody enjoyed to chat about old days.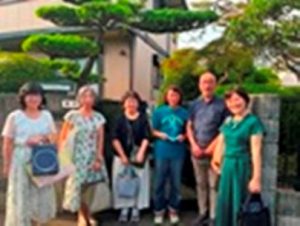 Thank you very much for coming my home today!
I look forward to having the party again.