Aug. 19
I had a Yakiniku BBQ dinner.
Very good!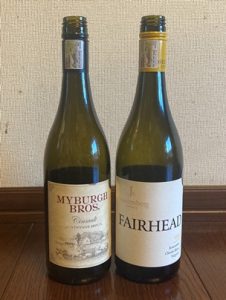 1st Joostenberg Fairhead 2018  2150 yen
It is made from 70% Roussanne, 20% Chenin Blanc and 10% Viognier grown in the estate vineyards by organic method.
The 63% cuvee was fermented in the egg-concrete tanks.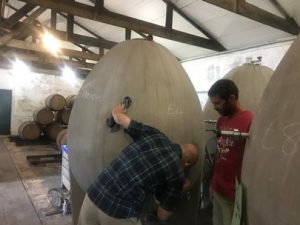 The taste is very deep, complex and elegant.
I felt the layers of fruits, honey, citrus, pear, tropical fruits, acidity and minerals.
Especially, the minerals was very impressive.
It is an outstandingly, amazingly delicious white wine.
I love this one.
2nd Joostenberg Myburgh Bros. Cinsault 2019  1650 yen New arrivals.
I tasted this one at the second time in this month.
Tyrell, the fifth-generation of the winery, produces this one to pay homage to his grandfather and the brother of his grandfather.  
He produces Myburgh Bros. took their method in early 1990s.
The grapes from the estate vineyards were grown by organic method and fermented by wild yeasts without sulfur.
The wine was bottled by non-filtered.
As I told before, it is a truly brillante and elegant red wine.
I couldn't find any off-flavor some BIO wine sometimes have.
I like the fresh aroma, red berries acidity, elegant tannin and charming mouthfeel.
Also I found a delicate sophistication in the light taste.
Delicious!