Dec. 4
I received a lot of visitors.
I was so busy, too.
It's December!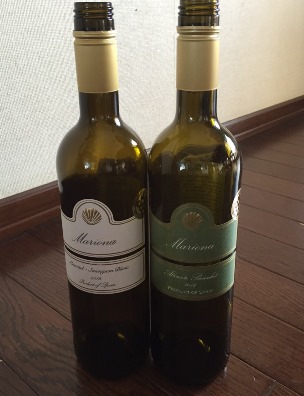 1st Mariona Sauvignon Moscatel 2013  980 yen
It is made from Sauvignon Blanc and Moscatel grown in Valencia Spain.
I felt a bright aroma and fine minerals.
It is a very cool nuance white wine.
I also felt nice-rich fruits.
Very good.
2nd Mariona Alicante Bouschet 2012  980 yen
It is made in Valencia, too.
Alicnate Bouschet is hybrid grape in Spain, isn't it?
I felt very dense acidities and a lot of brilliant red berries.
Because of an organic wine, I felt some soft and mild nuance, too
I think it has an outstanding quality in this class.