May 28
I went to Cave de Relax Toranomon Shop today.
It was the first time in these 65 days.
I was happy to see many staff.
Then I cooked dinner.
Sashimi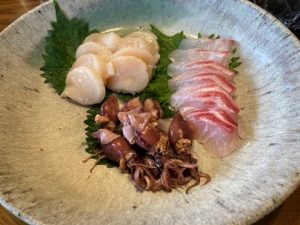 Green Salad
Sawara Poêle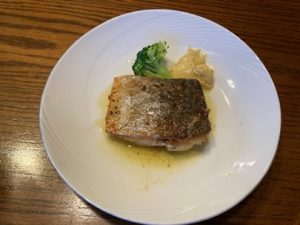 Pork and Apple Saute with Blackberry Sauce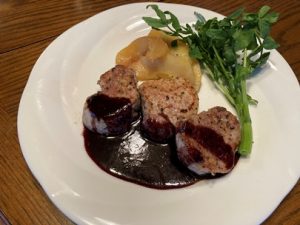 Very good!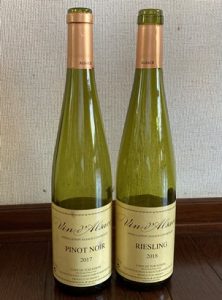 1st Truckheim Riesling 2018  1650 yen + tax
It is made from 100% Riesling by Cave de Truckheim in Alsace.
It is a really, really beautiful white wine.
I like the pure fruits, very good acidity and very, very fine minerals.
It is a truly delicious Riesling.
When I tasted this one, I always remembered that Riesling was outstanding grape variety.
Really delicious!
2nd Truckheim Pinot Noir 2017  1800 yen + tax
What a nice Pinot Noir is this!
I think the paring of pork and fruits is very fine.
I love the attacking red aroma, explosive red berries, elegant tannins and ultra-comfortable mouthfeel.
It is a really cool-delicious Pinot Noir.
It was very good for Pork Saute today.
The price under 2000 yen is amazingly reasonable.