May 3
I weeded my garden in the morning.
I battled against the weeds for two hours.
I was so tired.
Then I cooked a part of dinner.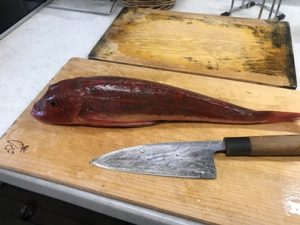 I got a very fresh Houbou.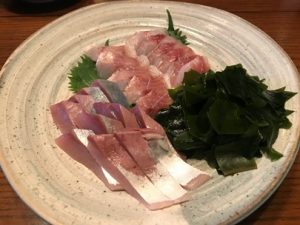 I cooked Sashimi and grilled a head and bone.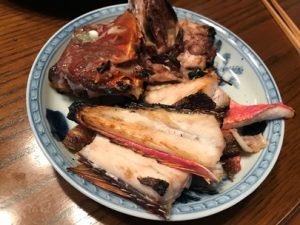 Very good!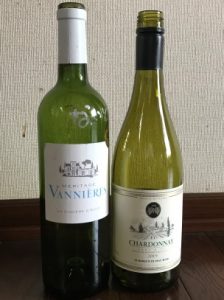 1st Marquis de Beau Rond Chardonnay 2018 770 yen + tax I often drink Marquis de Beau Rond at home after the state of emergency.
I don't know as same as quality wine with the same price of Marquis de Beau Rond.
This is so tasty.
2nd Heritage Vannieres Rouge NV 2,040 yen + tax I am always satisfied the taste of Marquis de Beau Rond.
However, I would like to drink some more expensive wine tonight.
Then I opened this Provence wine.
It is the second class wine of Chateau Vannieres, which is one of the top wineries in Bandol Provence.
It is made from Mourvedre, Syrah and Cinsault grown by organic method.
It is a very concentrated style red wine, also very elegant.
I felt something difference, as well.