Mar. 30
No Wine day
Mar. 31
I was at home all day long, too except I went to the supermarket near my home to buy cooking ingredients.
I cooked dinner.
Bonito and Firefly squid Fruits Cocktail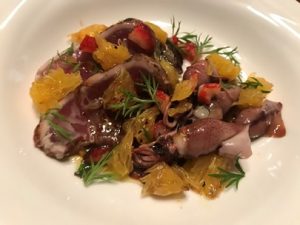 Green Salad
Wagyu Steak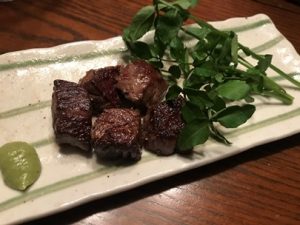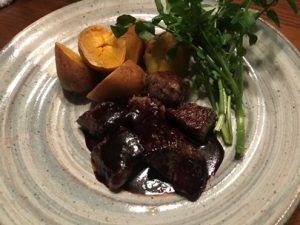 We ate the steak today with two kinds of sauce, soy sauce and blackberry sauce.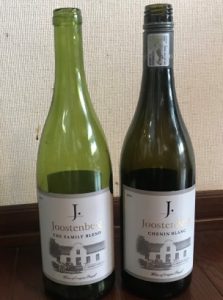 1st Joostenberg Chinen Blanc 2019  1250 yen + tax
It is a standard range of the winery in Paarl South Africa.
It is the new vintage.
It is a tremendously delicious white wine.
It is made from 100% old vine Chenin Blanc grown with organic method and fermented by wild yeast.
I love the gnarly pure fruits, very fine acidity and super comfortable minerals.
I allow the winery to make the price 5,000 yen.
The taste is perfectly very expensive wine.
Wonderful!
2nd Joostenberg The Family Blend 2017  1250yen + tax
The red is made from 73% Syrah, 12% Mourvedre, 12% Cincault, 2% Touriga Nacional and 1% Viognier.
It is not a tremendously but a very nice red wine.
I felt a very fine aroma, succulent fruits, mild tannins and nice after tastes.
It is a juicy and charming red wine.
Very good!